Cream Made For Your Boobs To Keep Them Dry and Sweat Free...Try It And See!
Apply This Cream on Your Boobs and Your Boobs Won't Sweat All Day...Try It And See!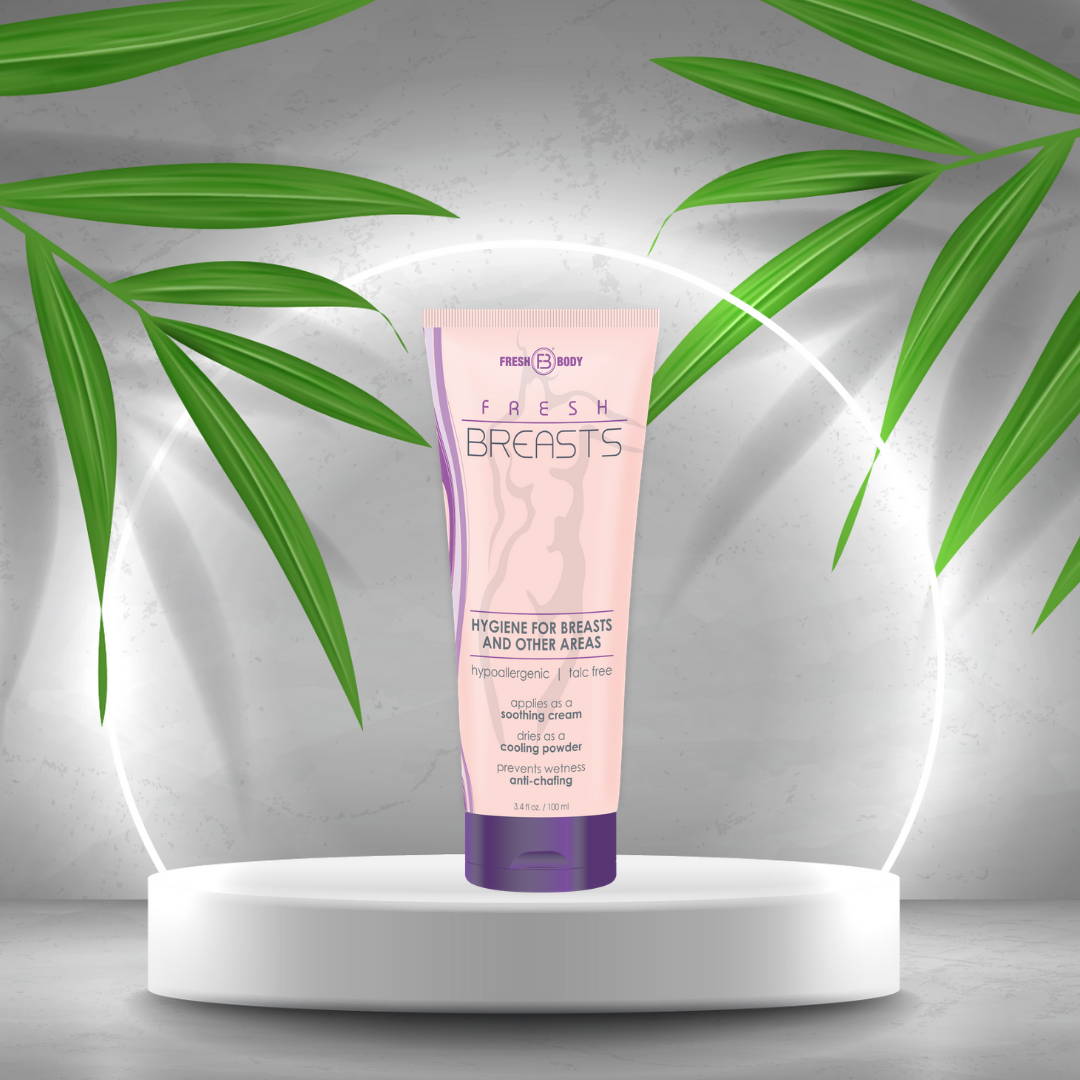 "This works! When it's particularly hot, I perspire under my bra and chaff. This lotion dries quickly and keeps me dry. Next time I use it I'm going to rub it on my midriff under my arms which also chaff in the heat. The lotion doesn't dry to a talc, it just dries and keeps you dry."
For the first time there is a product that prevents wetness and the uncomfortable feelings of being sweaty, sticky, and chafing which all women suffer with.
​Fresh Breasts is an easy to apply lotion that dries quickly as a powder, so it won't clump on your skin or leave a powdery residue on your shirt or bra. It can be used as often as needed and is recommended to use as part of your daily routine.
​Natural Ingredients: Our product is Aluminum Free, Paraben Free, and Talc Free, and contains Oatmeal as an anti-irritant.
​Step away from the messy powders! Fresh Breasts® is specially designed to deal specifically with the uncomfortable and unhygienic problems that moisture and bacteria can cause in the "boob-area."
Even Better Deals Below!!
- AS FEATURED IN -
Here's Why Customers LOVE Fresh Breasts So Much...
"Very Comfortable On Skin"
Working outside in the tremendous heat in Central Texas wreaks havoc on sensitive skin. This product has been phenomenal in providing a very comfortable and pleasantly scented 'protective barrier' between sensitive skin areas and clothing that gets extremely uncomfortable and irritating when you're working in high temperature and high humidity conditions.
Jennifer S.
"I've purchased this product before, so I was already familiar with the magic that is Fresh Breasts. This stuff is great. It goes on smooth like lotion, and dries like a powder within just a minute or two. It keeps me feeling fresh and DRY all day long. You can also use it between thighs to prevent chafing, but I never wear dresses so I haven't tried that out for myself. Bottom line: this is a must-have for large-busted girls who don't want under boob sweat!!"
Shaina M.
"Trial run before a conference in Florida: Summer weather, drive, fly, ride, present in a hot room, ride, fly. Stress sweating all over. I had rivulets of water trickling down my back during my presentation. Typically this would queue in yucky body odor beyond the pits upon completion. Not this time! I had placed it on female bits top and bottom. I made sure follow previous recommendations to ensure it was a thin amount on dry skin. No mess and no odor. Ready for Florida!"
Missy A.
You'll Have a Dry, Happy, And Nice Smelling Boobs. Guaranteed: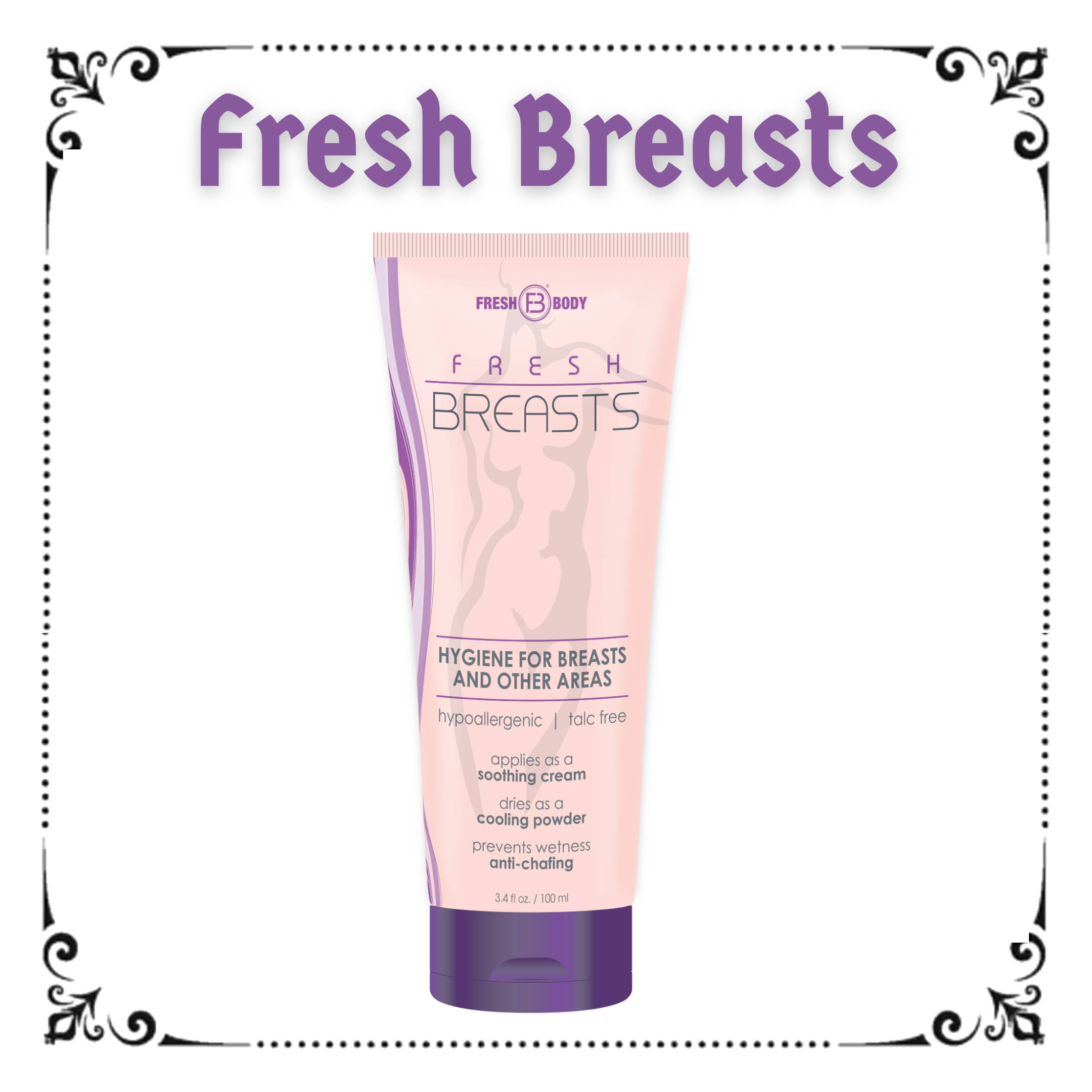 Great Deal
Apply Lotion, Dries Quickly
Most Popular
Apply Lotion, Dries Quickly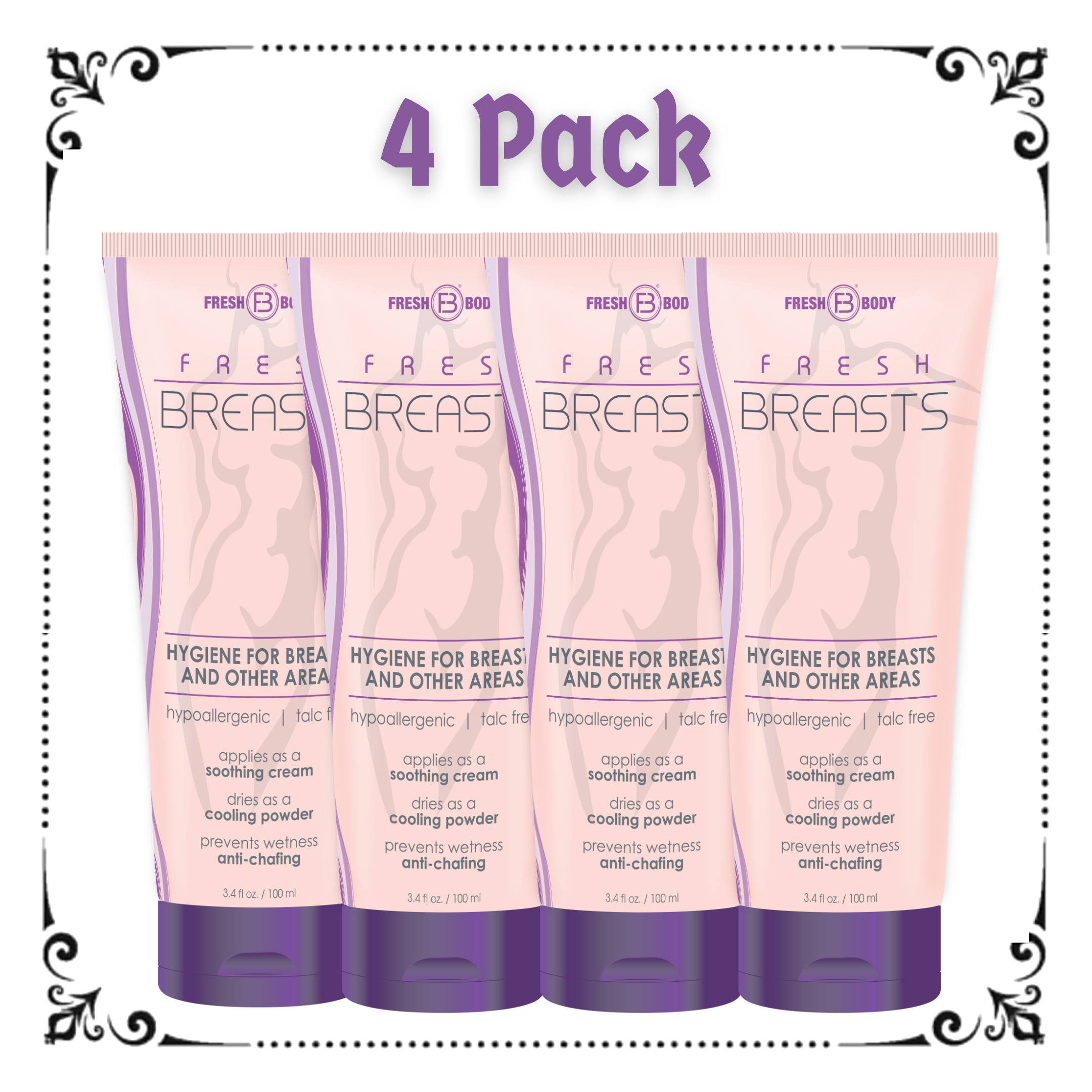 Best Deal
Apply Lotion, Dries Quickly
Free Shipping On All Orders $39.95 And Above!