Wipes Made For The Bathroom, Body, Baby, Feet, Face and Kids Too!....Try It and See!!
Wipes Made For The Bathroom, Body, Baby, Feet, Face and Kids Too!....Try It and See!!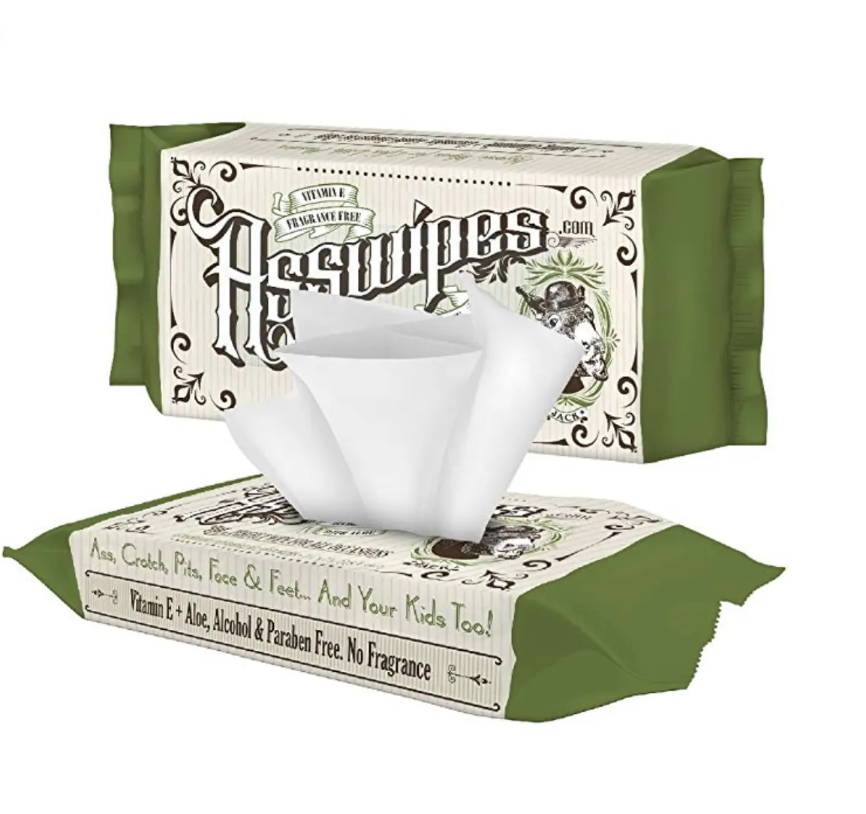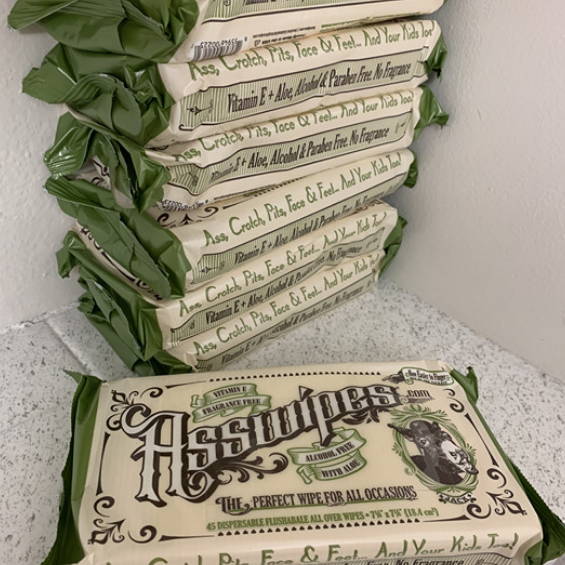 "This is a high quality product. The Aloe and Vitamin E are great for sensitive skin and the packaging is made to last. I specifically like the tight seal that keeps the wipes moist from beginning to end."
Therapeutic: Bio-degradable moist towelette with a secret skin safe formula infused with chamomile, cucumber, aloe and vitamin e to leave your skin soft and smooth while keeping you clean.
8X Durability: Asswipes® are made using a durable microcloth that's 8x stronger than other wipes. Unlike the other wipes, Asswipes don't rip.
Flushable: Each Asswipes® package comes with 45 dispersible, flushable, all over wipes. Designed to be flushed, never worry about a clogged toilet!
Made Safe In The USA: Hypoallergenic, and manufactured right here in the good old USA. Don't settle for just any wipe when you can have the best wipe in the world!


See Why Customer's LOVE AssWipes® So Much...
"Perfect For Everything"
"These are really big and smell good too!! Love the name!! We travel for my husbands job and are in the car a lot. These are perfect for traveling, camping, hiking, picnics etc. You can use them on everything!! Just like the package says!!"
- Lisa W.
"These Were Excellent"
"The product was excellent. I purchased this for my 21 yr old grandson after a surgery which left him immobilized . As a nurse, I was aware of the Benefits of using disposable cleansing cloths. I took a risk on this brand to get a smile from him. We were not disappointed . The wipes and the smile were therapeutic."
- Christina H.
"Clean Smelling and Durable"
"The damned things actually are one of the better adult wipes on the market! They are virtually odor-free, large and much more heavy duty than most sports wipes. They are great for military or first responders who work long shifts or have a hard time keeping clean in the field for 72+ hours at a time training.
- Rich T.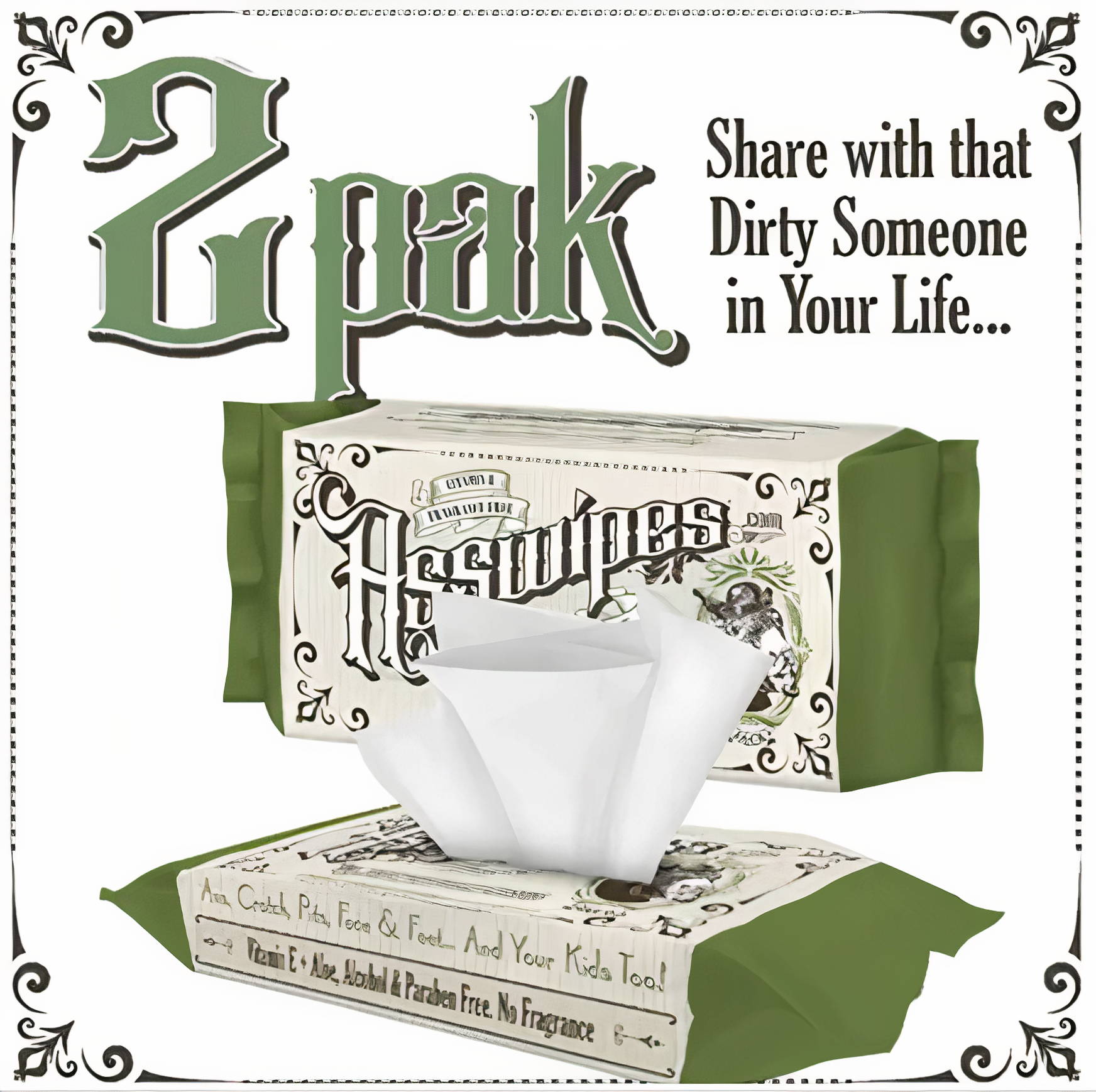 Great Deal
Chamomile, Cucumber, Aloe and Vitamin E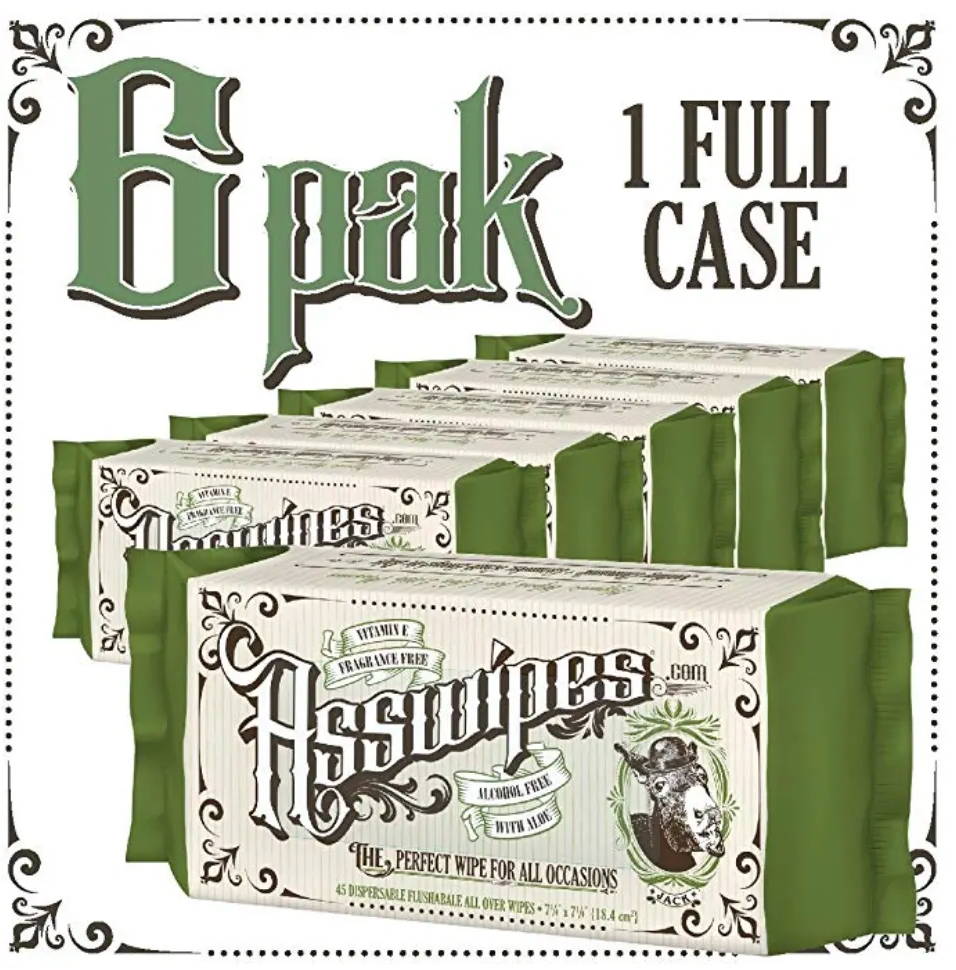 Most Popular
Chamomile, Cucumber, Aloe and Vitamin E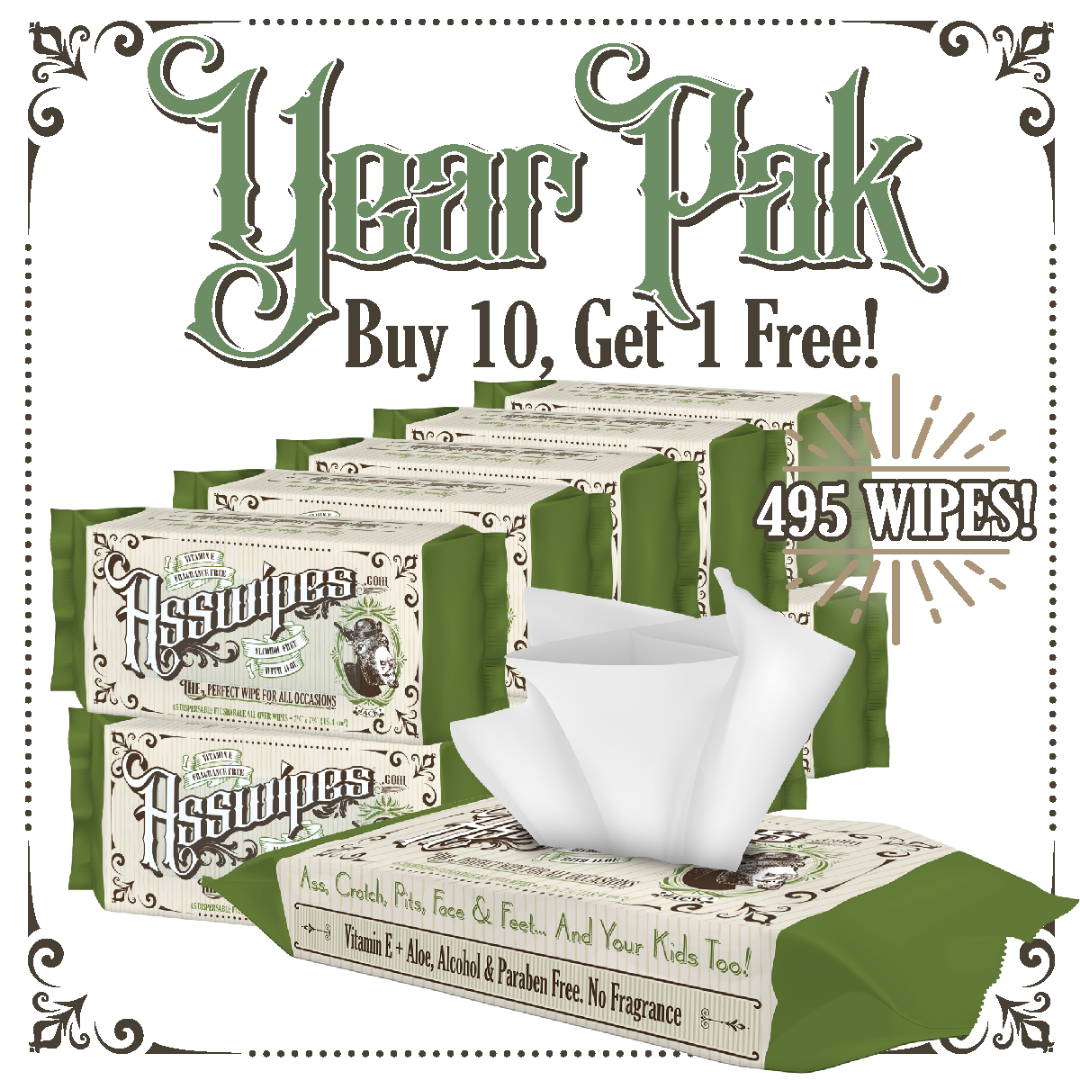 Best Deal
Chamomile, Cucumber, Aloe and Vitamin E